Cloud computing becomes a very popular area and a lot of IT businesses move their data and software to the cloud. Why is it so popular and what is it?
Cloud computing, in a nutshell, is the delivery of IT resources over the Internet. Resources include software and the environment for it, hardware, databases, storages, virtual servers, and others. The full list of services you can see here: https://itsvit.com/services/cloud-computing/.
What benefits can you receive with cloud computing?
Cost savings. This is the very first benefit of moving to cloud infrastructure. You can buy servers in-house or rent them on the remote. In this case, you'll pay for server maintenance all the time even if you don't use them. Cloud infrastructure allows you to pay only for the resources you use.
Scalability. If you will need more resources than you have at the moment, you can easily expand them with the cloud. With a physical server, you have a fixed capacity. You can't expand it or reduce it, as a result, you will need a new server which costs more than additional cloud resources.
Disaster recovery and security. The physical server can be breached, while in the cloud your data is safe. Also, you will have access to your data even if you lose your laptop or computer.
Access to different functionality. Cloud infrastructure allows you to implement different features and functionality without buying a special tech for it.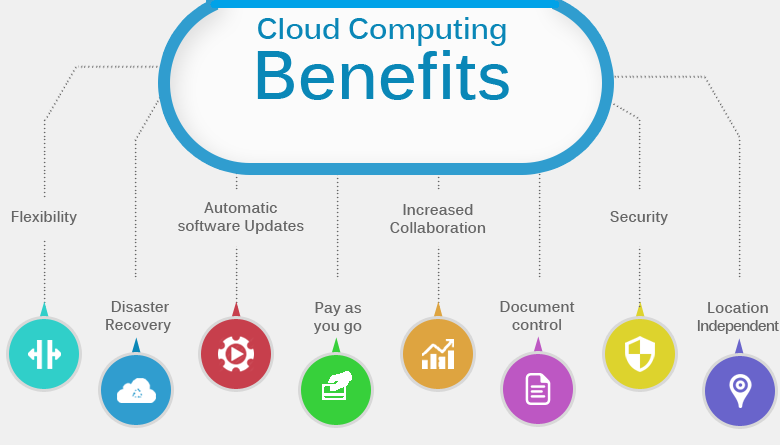 How to use cloud computing and how it works?
Let's define the work of cloud computing in a few words. There is a stack of servers that provide resources for building a virtual system where all cloud infrastructure is based. As a result, you have a reliable and safe system because if one of the servers will fail, the others will keep your data.
There are three common models of cloud computing:
Software-as-a-Service. In this model, you have access to complete software. It accessible through a thin client like a web or mobile application.
Platform-as-a-Service. This model gives you access to a cloud infrastructure where you can deploy your own software. Usually, the platform has packs of instruments for building, testing and deploying software.
Infrastructure-as-a-system. It allows you to use raw infrastructure for your needs without any add-ons. You can build the whole system from scratch.
How to implement cloud computing?
Implementing cloud computing depends on your needs. If you want to only store your data in the cloud, you might do it on your own. If you need to build and deploy complex software, you will need specialists. You can hire local specialists who will implement cloud computing to your company. Sometimes it is difficult to find who you need, as this is quite a laborious process. You should interview a lot of people and waste your time. On the other hand, you can hire the Managed Service Provider (MSP) who will solve all your problems with cloud computing.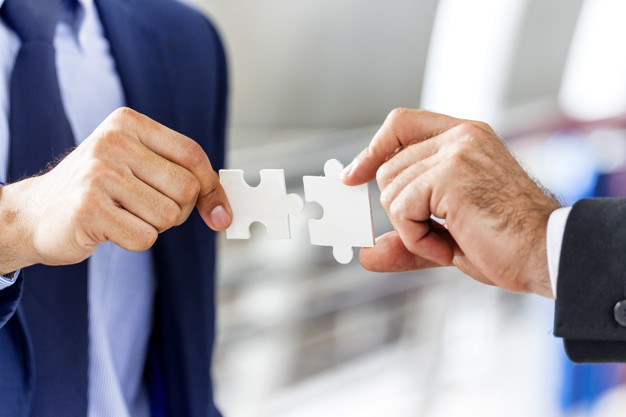 Conclusion: the best way to implement cloud computing
We considered what is cloud computing, what kinds it has, how cloud computing works, what benefits you will have and how you can implement it in your company. Cloud computing can make your company more competitive and demanded in the IT market. You can implement it on your own or refer to the MSP.
The second approach is more profitable because you will save time and money, and get a qualified and experienced team. Experienced MSP has different solutions for different cases. Also, they can develop an individual plan for your company and advise the best approaches and instruments.