Applying one's skills as intended is sometimes not a necessity, but a necessity. Even with capital, sitting out of work can be boring. In this article we will talk about what professions are in demand in Spain. Who can count on an interesting and well-paid job in the sunniest country in the world? Emigration to Spain is not an easy task, because the country needs only entrepreneurs who are planning to develop their business, investors in real estate or valuable staff. For unskilled labor there are enough people willing, but there are not enough jobs – this continues to talk about the ratings on unemployment in the country and labor market reviews. Who can count on a good job in Spain? 
Technology, innovation, industry
As in other countries of the world, in Spain there is a great demand for specialists in such areas as IT-sector, energy, engineering, automotive industry, construction. This is why machine and plant workers, technologists, engineers, marketers and computer specialists can count on a stable and highly paid job for them. It should be borne in mind that to fill such promising jobs in Spain try, first and foremost, their specialists – Spaniards. Candidates from other countries may be invited as narrow specialists – experts in a particular area, or if it is not possible to find a local person for the job. The development of the industrial and technological sector is observed in Spain and throughout Europe, so people with technical education, programmers, engineers, analysts are now in particular demand in this part of the world.
Internet environment – prospects
It's a bit surprising, but bloggers, seo-specialists and site builders are just as much needed as engineers and IT specialists. Life in all countries of the world is changing – people at the dawn of the 21st century began to live, we can say, in two "dimensions" – real and virtual, offline and online. Therefore, specialists who know how to work in the online environment are also in great demand. The average salary of a seo-specialist in Spain is 18-30 thousand euros a year. Programmers have an average income of 20-50 thousand euros or more per year. Website administrators, online sales specialists earn about 13-16 thousand euros per year.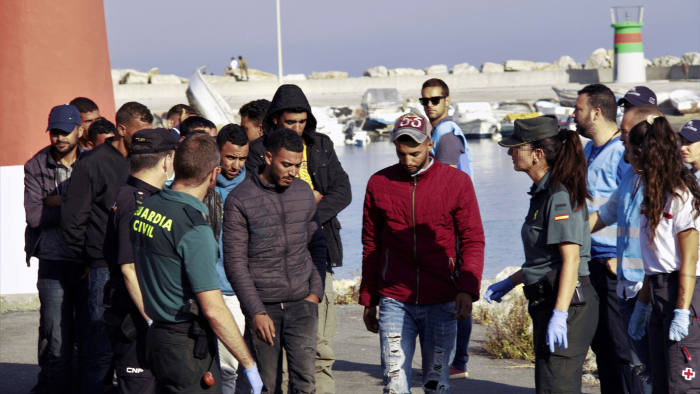 Without medicine, nowhere
Doctors, nurses, narrow medical specialists, laboratory technicians and researchers are of course also in great demand. People want to be healthy everywhere, in every country of the world, that is why today qualified, experienced representatives of these professions are growing up in every corner of the world, and Spain is no exception. Nurses, junior and senior nursing staff, doctors earn from 50 to 80 thousand euros a year. It is obvious why the level of medicine in Spain is so high – it corresponds to the way the state evaluates the work of workers in this sphere.
Tourism and services
As one of the most popular tourist destinations in the world, Spain always needs staff for its services and tourism sector. Cooks, guides, drivers, couriers, employees of rental companies (car rental), employees at hotel reception, maids earn from 10 to 25 thousand euros per year. The same amount is earned by kitchen staff of cafes and restaurants. Of course, much in these areas depends on the experience of the applicant for a job, specialization and qualification. The more presentable these data are, the higher your salary. If you want to move to Spain, you should look for properties to rent. If we are talking about the tourism industry, you may need property to rent in majorca, as it is on this tourist island that you can most often find a great job in the waiting room.